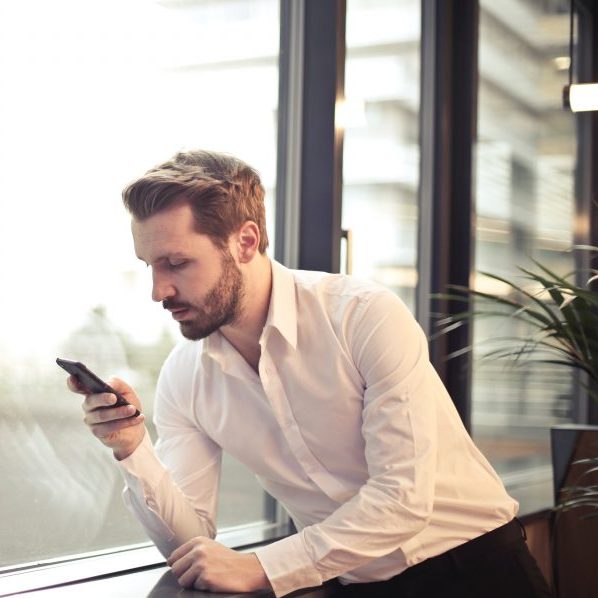 Main Point: We don't get to decide the consequences for our actions, but we do get to decide the course of action we take.
Discussion Starter: Teen Sext Haunts Man 7 Years Later
This article, written by Nicole Brady on May 13, 2012, appeared in The Sydney Morning Herald, a newspaper from Australia. It concerns an unnamed man and the consequences he faces years after admitting he sent pictures of he and his 17-year-old girlfriend having sex to a couple friends via his cell phone.
Many of the same laws we have in America are shared by our friends Down Under, including those concerning child pornography. Listen to ALL he's going through just because he made one stupid decision:
A YOUNG man's impulsive decision to email two pictures of himself and his girlfriend having sex when they were 17 still haunts him seven years on.
The man, now 24 and on the sex offender register as a result of that email, found himself back in court and fined $400 last week for accidentally breaching one of the register's stringent reporting requirements: he forgot to tell police when he briefly registered a motorcycle in his name last year.
The young man — who describes sending the email to three male friends as "a completely out of character and stupid thing to do" — broke up with his girlfriend a year after they decided to film themselves having sex.
In what he describes as "a moment of rage" he emailed two still images from the film — in which neither he nor the partially clothed girl was identifiable. Shortly after pressing "send" he regretted his action and contacted the recipients, asking them to delete the pictures. But the girl found out and complained to police.
The pictures were never found as they had been deleted, but the youth's admissions to police led to him being charged with one count of making child pornography and two of transmitting child pornography online.
On legal advice he pleaded guilty, was fined $1000 without conviction and placed on a good-behavior bond. But he was later notified that the sentence meant it was mandatory he be registered as a sex offender for eight years, a stigma that has blighted his life and affected his career options.
A lawyer acting for the man recently pushed for his case to be reviewed hoping that he would be removed from the register, but the review found that as he had been found guilty of three charges, he initially should have been listed for 15 years, not eight, so his length of time on the register has been extended.
One of the requirements of the register is that those listed notify police within 14 days if they buy or register a vehicle. They must also report to police for an annual interview. During last year's interview the man mentioned he had bought a motorbike several months earlier for his new girlfriend and had briefly registered it in his name. Because he had forgotten to immediately tell police, he was charged with breaching his sex offender registration order.
In the Dandenong Magistrates Court last week, magistrate Gerard Bryant accepted the man's error and fined him $400 without conviction.
He told the man that "given the somewhat unusual circumstances in which you found yourself to be on the register," he accepted that children had not been placed at risk by his failure to notify police about the motorcycle.
The man told The Sunday Age that he was relieved by the outcome of the court hearing, but anxious about the extension of his term on the register.
"It's affecting all my relationships with young people. I'm nervous about who I should even be speaking to. It's a very heavy thing to carry," he said.
His lawyer said mandatory registration was costly, and had overloaded the register, diverting resources away from those who posed a genuine risk.
"This client's case is a classic example of how the current system can be counterproductive — for the community, the courts and the person accused," she said.
The Law Reform Commission has urged the government to allow judges and magistrates to use discretion when deciding who should be registered as a sex offender. It also wants a review of those listed and removal of those who do not pose a risk to children.
You can read the article online by clicking here:
http://www.smh.com.au/national/teen-sext-haunts-man-7-years-on-20120512-1yk7p.html
Transitional Statement:
Ummm. Wow! This guy is paying a huge price for his bad decision to take a couple pics of himself and his underage girlfriend having sex and sending them to friends. On one hand, you want to say, "Cut the guy some slack. He made ONE very dumb mistake, but seems pretty good otherwise." But on the other hand, you have to acknowledge that his actions could have really cost his ex-girlfriend a lot. The law is the law, and that's all there is to it. As scary as it sounds, we don't get to decide the consequences for our actions. But the good news is, we do get to decide the course of action we take. We need to always choose wisely because there are prices to pay, and sometimes steep prices to pay, when we choose poorly.
Divide into Small Groups:
Let's go ahead and split up into our discussion groups, and then afterward we'll come back together for a final word.
CLICK HERE for a quick training article on how to maximize your small groups using our small group format—a great resource to equip your small group leaders.
Discussion Questions:
AROUND THE CIRLCE: As we get started, let's all take a second to share our names and whether or not we'd like to go to Australia.
ASK A FEW: What were some of the consequences this young man faced for taking some pictures during sex with an underage girl and then sending it to friends?
ASK A FEW: The young man calls his act of sending a nude pic of himself and his girlfriend taken during sex a "stupid thing to do." Agree or disagree, and why?
ASK A FEW: Do you think his punishment fit his crime? Why or why not?
ASK A FEW: If he had it all to do over again, do you think he would do the same thing, knowing what he does now?
ASK A FEW: What are some of the ways technology has impacted sex in our culture?
ASK A FEW: Do you think that consequences regarding sexual acts should be so steep? Why or why not?
ASK A FEW: What does our culture (media, celebrities, etc.) seem to tell us about the consequences of sex?
Read the following passage:
Be sure to do what you should, for then you will enjoy the personal satisfaction of having done your work well, and you won't need to compare yourself to anyone else. 5 For we are each responsible for our own conduct. 6 Those who are taught the word of God should help their teachers by paying them. 7 Don't be misled. Remember that you can't ignore God and get away with it. You will always reap what you sow! 8 Those who live only to satisfy their own sinful desires will harvest the consequences of decay and death. But those who live to please the Spirit will harvest everlasting life from the Spirit. 9 So don't get tired of doing what is good. Don't get discouraged and give up, for we will reap a harvest of blessing at the appropriate time.
ASK A FEW: What are some of the benefits of doing what we should, making decisions that we should, and living like we should?
ASK A FEW: Is it good or bad that we are "responsible for our own conduct"? Why?
ASK A FEW: What does it mean to "reap what you sow"?
ASK A FEW: The Apostle Paul says that those "who live only to satisfy their own sinful desires will harvest the consequences of decay and death." What does that mean?
ASK A FEW: What are some consequences you've faced for poor decisions in the past?
ASK A FEW: Paul makes it sound as though we are rewarded for doing good, and punished for doing bad. Do you agree with that statement? If so, why?
ASK A FEW: Would the world be a better place or worse place without consequences? Why?
AROUND THE CIRCLE: What's the biggest lesson you're walking away with from our discussion tonight?
Wrap Up:
Tonight was a little different, I know. We looked at a pretty sad story about a young man in Australia who seems to have made one mistake and is being punished greatly for it. But, if you look at this situation more closely, what you find is that the guy made several really dumb decisions.
First, he had sex outside of marriage. That's not a good idea. Second, he had sex with a girl who isn't even legal according to the laws of his country. That's not good, either. Then, when they broke up, he let his anger get the better of him, and he vengefully sent some pics of them having sex to a couple of his friends.
As a result of those actions, the young man is paying a steep price. His name and reputation have been ruined. It affects the type of work that he can to do. He has to be monitored on an annual basis, if not more often. And he won't be cleared for a very long time to come. Talk about consequences.
I bet if he could change his consequences, he would. But the reality of life is that he doesn't get to set his consequences. We don't get to set our consequences, either. If we did, we would probably do away with them, but that's not a good idea, at all.
The only thing we get to decide is how we will live. The Bible makes it clear that we will be rewarded for doing good, and punished for doing bad. We are blessed for living righteously and avoiding sin, and we are punished for anything else. So, let's not dwell on the consequences of our sin. Instead, let's try to avoid them altogether.
Close in Prayer
Written by David R Smith