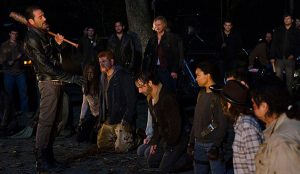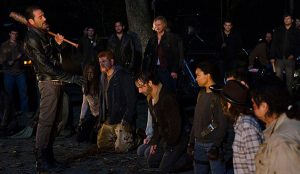 The Walking Dead Season Premiere is this Sunday! That means we'll be posting our FREE discussion about the episode on Monday!
Three things to remember going into this weekend:
Remember to cast your vote for our "Who is it?" contest by this Saturday night. Literally EVERYONE who guesses correctly wins a prize (See here for CONTEST details)
Remember to tune back into this blog on Sunday morning, because before you get up, Thom and I (the writers of this blog) will be posting OUR GUESS of who we think will die (and we actually disagree on this one!)
Don't forget to give this blog some social media love and spread the word about the FREE discussions we provide for EACH and EVERY episode of The Walking Dead! Here's a sample plug you could post on your Facebook page:
Did you know that there is a website that posts FREE Biblical discussions to EACH & EVERY episode of THE WALKING DEAD! (Seriously… like there's already a discussion for every episode of all 6 seasons!) I love this site. Take a peek and subscribe: www.TheGospelAccordingToTheWalkingDead.com
Here's a graphic you can use with the post: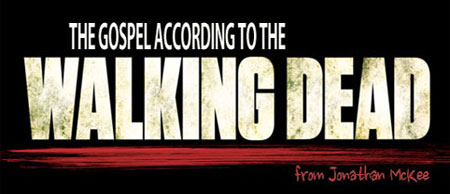 Six Seasons have passed. Each and every episode is on Netflix right now… and this blog has a FREE discussion guide for EACH and EVERY episode every aired!
Keep using The Walking Dead to springboard conversations about truth!