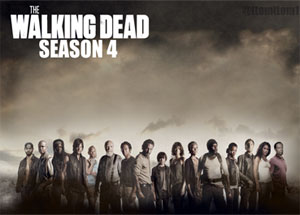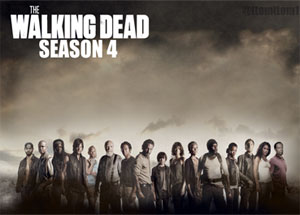 Season 4 has been quite a ride so far, starting with the struggle from within the prison, to the battle that tore down the walls, and the struggles our scattered group has faced on their own. Sunday night we'll finally experience the end of the line… or "Terminus" … if you will.
So how can we prepare for the conversations The Walking Dead Season 4, Season Finale will provoke?
First, catch up on Season 4. If you've missed episodes… no worries. This Saturday and Sunday AMC will be showing the entire season starting at 8PM Saturday night, then again 6AM Sunday morning, a Walking Dead Marathon until the Season Finale Sunday night. (Here's the schedule.)
I've posted discussion guides for all 15 episodes so far this season on this blog, The Gospel According to the Walking Dead. I hope you'll be able to use those to provoke some meaningful conversations.
And don't worry, these discussions won't stop flowing. We've already started writing discussion guides from Season 1 and will be posting one per week, starting the week after the Season 4 Finale. We'll keep these discussions flowing until all the seasons are posted.
If you like these kinds of conversations, here are three books that might interest you as well:

The Zombie Apocalypse Survival Guide for Teenagers– a fictional story of three teenagers surviving in a post apocalyptic world, complete with discussion questions after each chapter. Saddleback's Josh Griffin describes it as, "The most creative student devotional I've ever read."
The Guy's Guide to God, Girls and the Phone in Your Pocket– 101 pieces of candid advice for young men in their journey to adulthood. The book New York Times Best-Selling Author Nancy French describes as "Refreshingly Brutal." (about 20 reviews already posted on Amazon)

Get Your Teenager Talking– 180 creative discussion starters that help teenagers open up about issues that matter. A book that Dr. Kevin Leman describes as, "The perfect tool for connecting with today's teenagers." JUST ARRIVED IN STOCK!