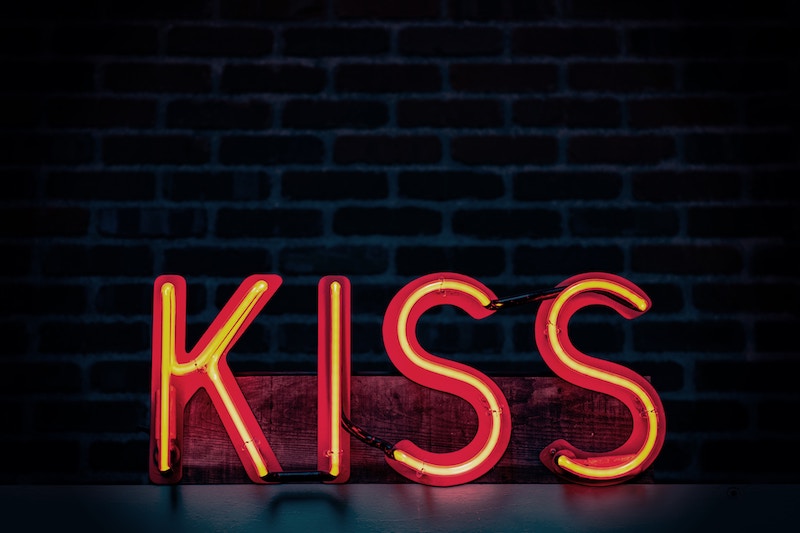 This is best with two male adults. Dress one in drag w/tons of makeup. The actors don't speak but they act as their thoughts are read from off-stage. They are at the end of a date about to leave each other.
Scene Options:
A couple is sitting on a couch.
A couple is seated in the front seat of a car (use low chairs and props to design a car) at a drive-in movie or in front of one of their homes. You can modify the script to add something like "Shoot, I can't believe this date is over, I hate dropping her off."
Supplies:
M&Ms
Music theme from "Romeo and Juliette" or "Gone with the Wind" or "From Here to Eternity"
The dialogue is "the inner voice" of the guy and the girl. It's read dramatically from off stage by leaders with microphones.
Scene Script:
The guy actor gazes off as though he is thinking.
GUY:
I really hope she had a good time tonight. I know I did!
(The girl gazes off in the distance as though she is thinking.)
GIRL: I wonder if he enjoyed being out with me tonight. I had such a great time!
GUY: I've never felt this way before about a girl. I hope she likes me as much as I like her.
GIRL: I've never felt this way about a guy. I hope he likes me as much as I like him. (pause) Maybe he'll hold my hand.
GUY: I think I'll hold her hand. (pause) Her hand is so soft…as soft as a rose petal.
GIRL: I hope he puts his arm around me. He's so nice.
GUY: I think I'll put my arm around her. She's so nice…..as nice as a princess.
GIRL: I really like him…If only he knew how much. Maybe…..maybe…..He'll kiss me.
GUY: I really like her…If only she knew how much. Maybe….maybe……I'll kiss her. (pause) If only she would stop eating those M&M'S!
(she still keeps on eating in a nervous way.)
GUY: Oh, well……Here goes……..
(cue "Romeo & Juliet Theme")
GIRL: What a sweet kiss!
GUY: (says this out loud so the audience may hear)
What a sweet kiss!
(Hershey's Syrup runs out of his mouth as if he "acquired" it during the kiss).
Original Idea by Young Life