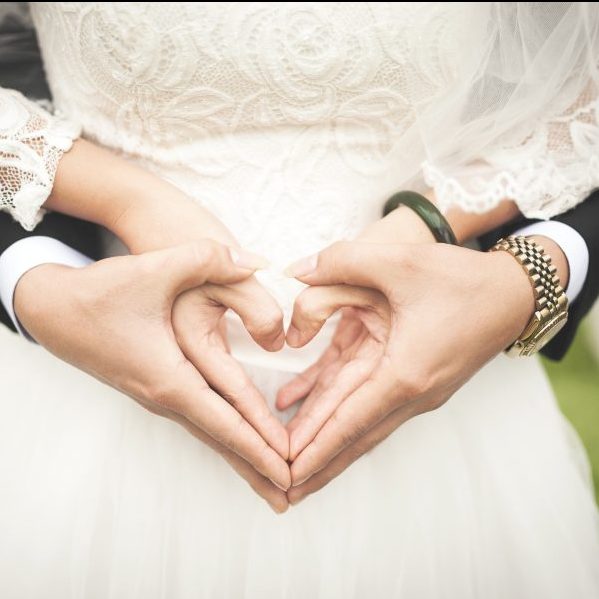 Main Point: Living your life as a true woman of God will bless you and those around you in profound ways.
Discussion Starter:
As a young woman, what kind of life does God want you to live? Great question, huh? A girl named Rachel Evans decided to answer that question in a unique experiment she called "A Year of Biblical Womanhood."
In the experiment, she took her commitment to God seriously, and tried to live up to even the most rigid Levitical laws…yeah…even those!!! For instance, Rachel called her husband "master," learned how to sew, and even learned to bake bread from scratch! As an evangelical Christian, Rachel tried to submit every aspect of her life as a woman to the Bible's teachings, even living on the roof from time to time! What she found was that it was sometimes hard to live for God…but always worth it.
She put all of her experiences in a book entitled "A Year of Biblical Womanhood" and the news outlet MSNBC did a special report on her experience, as well as an interview.
The Clip: http://today.msnbc.msn.com/id/49477743/ns/today-books/t/living-through-year-biblical-womanhood/#.UIaGv8XAeHc
Transitional Statement:
Truth be told, most of you are probably thinking, "That's a little weird." You might even be asking yourself, "Do I really need to learn how to do all those things if I want to please God?" That's because the video clip really highlighted the "legal code" of Rachel's experiment. For instance, you saw her blowing a shofar (another word for horn), baking bread, living on her roof as penance, and several other things that you probably think are strange. Simply put, NO, you don't have to know how to bake homemade bread or blow a shofar to please God, but don't miss this truth either: Rachel did something most of us would be very afraid to do; she changed her life for one whole year and tried to live it as closely to the Bible as possible. There is no doubt she turned heads, and no doubt she touched the lives of those around her. But that's just the promise God makes to us in His Word. When we live our lives in a way that seeks to honor Him, our lives are blessed, and the lives around us are blessed. Let's spend the next few moments looking at how we can do what Rachel has done.
Divide into Small Groups:
Let's go ahead and split up into our discussion groups, and then afterward we'll come back together for a final word.
CLICK HERE for a quick training article on how to maximize your small groups using our small group format—a great resource to equip your small group leaders.
Discussion Questions:
AROUND THE CIRLCE: As we get started, let's all take a second to share our names and whether we'd ever be up for trying something like that.
ASK A FEW: There were several biblical passages highlighted in the clip. Which of them stuck out to you and why?
ASK A FEW: What were some of the changes Rachel underwent in her experiment? (Leaders – She changed her hair, she changed her wardrobe, she changed her habits, and she tried to learn new things like sewing and certain cooking recipes. Furthermore, she even slept in a tent during her monthly cycle!)
ASK A FEW: Of all the things Rachel talked about doing in this experiment, which do you think would have been the hardest for you?
ASK A FEW: In the clip, Rachel said, "Biblical womanhood isn't as simple as you might think." Do you agree or disagree, and why?
ASK A FEW: Why do you think God gave women such interesting commands and expectations?
ASK A FEW: What would have to change about your life for you to live as a biblical woman?
ASK A FEW: Is God more impressed/pleased by the "rules" we keep or by the purity of our hearts? How do you know?
Read the following passage:
A wife of noble character who can find? She is worth far more than rubies. 11 Her husband has full confidence in her and lacks nothing of value. 12 She brings him good, not harm, all the days of her life. 13 She selects wool and flax and works with eager hands. 14 She is like the merchant ships, bringing her food from afar. 15 She gets up while it is still dark; she provides food for her family and portions for her servant girls. 16 She considers a field and buys it; out of her earnings she plants a vineyard. 17 She sets about her work vigorously; her arms are strong for her tasks. 18 She sees that her trading is profitable, and her lamp does not go out at night. 19 In her hand she holds the distaff and grasps the spindle with her fingers. 20 She opens her arms to the poor and extends her hands to the needy. 21 When it snows, she has no fear for her household; for all of them are clothed in scarlet. 22 She makes coverings for her bed; she is clothed in fine linen and purple. 23 Her husband is respected at the city gate, where he takes his seat among the elders of the land. 24 She makes linen garments and sells them, and supplies the merchants with sashes. 25 She is clothed with strength and dignity; she can laugh at the days to come. 26 She speaks with wisdom, and faithful instruction is on her tongue. 27 She watches over the affairs of her household and does not eat the bread of idleness. 28 Her children arise and call her blessed; her husband also, and he praises her: 29 "Many women do noble things, but you surpass them all." 30 Charm is deceptive, and beauty is fleeting; but a woman who fears the LORD is to be praised. 31 Give her the reward she has earned, and let her works bring her praise at the city gate.
ASK A FEW: According to the Bible, women seem very busy. What were some of the tasks in this passage that stuck out to you?
ASK A FEW: Are you surprised to learn that women were responsible for some of these tasks? If so, which ones?
ASK A FEW: How is the life of the "noble woman" in Scripture different from the lives of many women today?
ASK A FEW: In what ways did she change the lives of those around her? (Leaders – She took care of her children, her husband, her servants, and even the poor. All of those people had their lives enhanced because of her.)
ASK A FEW: What do you think the "noble woman" of Scripture was pursuing? What is the average woman today pursuing?
ASK A FEW: When this was written 3,000 years ago, THESE ISSUES were very important for women. Clearly, the world has changed a lot since then. How should a woman live her life these days to please God?
ASK A FEW: Do you think you would stand out from the crowd if you lived your life like this?
AROUND THE CIRCLE: Which of these attributes – from the passage – do you most wish you possessed? Why?
AROUND THE CIRCLE: How would your life and the lives of those around you change if you did possess that quality?
Wrap Up:
I think we can all agree: it's not easy to be a woman. I also think we can agree: it's not easy to be a biblical woman. But that is what God has called us to do and be. He wants our lives to be spent in pursuit of Him, loving and serving others along the way.
We've taken a peek at what that looked like 3,000 years ago by studying God's Word and also watching the video clip. It's easy to see, that in the Bible, women were responsible for a lot! They had HUGE responsibilities placed on them. In many practical ways, they took care of their families, their friends, and even their neighbors. But that's just what it looked like when a woman surrendered her life to God to please Him.
Today, godly women have roles that are just as important, but the actual ways in which they please God have changed somewhat.
For instance, there's probably NOT too many of you in here that have bought any fields or made any blankets for your beds. But hopefully, you HAVE tried to be a good steward in the way you spend the money God has entrusted to you. Do you need to sit up on your roof when you've sinned these days? No! First, try NOT to sin, but if you do, ask Jesus to forgive you! That's part of what it means to please God these days!
In spite of all the differences between women today and women from thousands of years ago, the most important thing to remember is that it's our hearts and inner desires that please Him the most. That's what God wants more than anything, for us to have a heart that longs to please Him, not to have a heart that longs to keep a list of rules.
If we commit to that lifestyle, here is what we know will happen based on Scripture. First, God will be glorified in what we do. As a woman – and as a human – that should be our first priority. We want to make God look good in all we do.
Second, our lives will be blessed. The Bible says that the "noble woman" is worth far more than rubies and other precious stones. That means that, if we live our lives the way God wants, they will be blessed. In fact, the Bible even says that if we do live our lives this way, OTHERS will say that we are blessed! They will declare our righteousness for us. That's pretty cool.
And finally, if we live our lives by this description in Proverbs, the lives of those around us will be blessed and enriched. Our families, our children, and our friends will all reap the benefit of our effort to live the way God would have us live.
So, what do you say? Chances are good that you've got a long way to go if you are to lead a life that fits this description. That's OK; all of us need to make massive improvements to our lifestyle. But we need to start right away. Let's pray about how we can begin living for God in a way that blesses us, Him, and others.
Close in Prayer