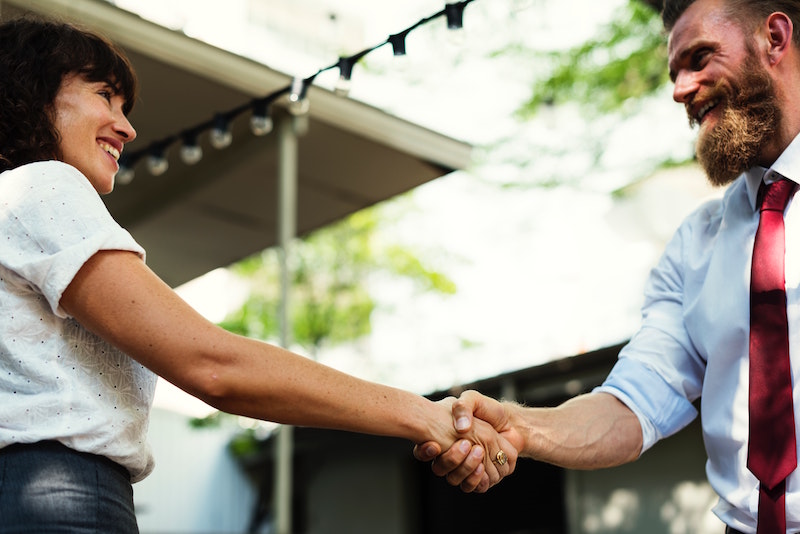 An Effective Strategy to Get More Help!
I've never met a youth worker who hung a sign on his office door reading, "No more volunteers PLEASE!"
Let's face it, we all need volunteers?  What do we do?  Is it possible to build a staff quickly?  The good news I have to tell you is this: you can build your team of volunteers up in a matter of months.   Building a staff might be very hard for us . . . but it's very easy for God.
Two Key Steps to Take
Before You Build Your Team
God is the one that provides, but we've got to use the knowledge, skills and abilities he's given us to do his work.  He'll do His part- we've got to do our part.  Our Part starts with these steps:
Step #1: Realize You Can't Do It Alone!
The first fact we need to know is that we can't do it on our own.  No matter how talented or gregarious you are, don't forget that God's the one who is going to build your staff- you're just the one lucky enough to be a part of what God is doing!  In other words, without God, you ain't got no skills!   Remember, Psalm 127:1 reads Unless the Lord builds the house, its builders labor in vain.  Don't get caught building the house on your own.
We can inappropriately approach recruitment with one of two attitudes:
I don't know anyone that will be on my staff team.

 

There's no way I can do this!
I'm such a stud . . . I'm a staff recruiting KING!

 

I'll recruit this staff in no time.
If you think either of those things, go no further, you're dead in the water.
God wants us to depend on him for everything- even recruiting staff.  I'm not overspiritualizing this, I'm telling the truth.  Don't try it and then ask for God's blessing.  Bring him in at the beginning of the process. Pray specifically for God to help you- which leads you to step 2.
Step #2:    Remind God What He Said!
When I needed volunteers desperately, I took it upon myself to remind God what he wrote in Matthew 9:37-38. He said to his disciples, "The harvest is so great, but the workers are so few. [38] So pray to the Lord who is in charge of the harvest; ask him to send out more workers for his fields."  Jesus tells us to ask God to send us workers.  We need to depend on Him to make this process happen. Prayer will remind us that he is in charge- and that he has promised to meet our needs in this area.  Now we don't have to worry!
Building a Staff Team
Okay, so you're ready to build a staff team, but you don't know where to start.
1.  Brainstorm: Write down the name of everyone you know who has the following qualifications:
            A.  They have a pulse.
            B.  You think God is #1 in their life.
Remember, brainstorming isn't the time to decide whether or not you think they can do it.  Brainstorming is simply writing down ideas.  You'll edit the list down later.
In my years at Youth for Christ in Sacramento I can't tell you how many times I almost edited somebody off the list before they even were on the list!  In my mind I thought, "Oh, they'll never want to do this," or "I haven't talked to them in years."  Each year, my staff contains at least two or three of those people.  People I would never had guessed would help.
Don't edit a name before it makes the list!
2.  Invite:  
Invite them to help you in your ministry ONCE in a small way.  It's that simple.  Don't try to get them to join your staff for 5 years.  Don't give them a theology exam.  Just tell them you really need help scooping ice cream this Wednesday.  You want them to see what God's doing in the ministry so they can become excited about it.
In sales there is a principle called "get the appointment."  Don't try to sell them the product on the phone, get in front of them so you can show them the benefits, so they can try it out and see themselves using it.  The same goes for recruiting staff.  So many of us call up our prospects and start laying out the commitment it takes and the time it requires.  We'll scare off potential volunteers.  Just "get the appointment."  Invite them to help you out once- no strings attached.  Invite them to help with a legitimate need like scooping ice cream, serving pizza, driving a van, acting as weekend nurse, something that allows them to get a taste of the ministry. 
When you get people involved in your ministry in small ways, the workers you want will float to the top. They'll fall in love with the students and ask you if they can help.
3.  Evaluate:  I have made the mistake of skipping this step several times, a few which have ended in catastrophe.  Before asking someone if they want to help regularly, you MUST evaluate if they are ready to be used by God.  Remember- your requirements so far have been pretty slim.  Now you need to find out if this old friend of yours is in the middle of an ugly divorce, has started drinking heavily or enjoys killing small furry animals with a crowbar!  You need to screen this person. 
I like taking people to lunch and shooting the breeze, asking about their relationship with God and how they think God can use them.  Through such interviews, you'll often be able to see what kind of character they have. See if they meet the leadership qualifications outlined in I Timothy, chapter 3.
Also, find out their heart- their passion.  Don't overlook a hidden talent or resource that's sitting right next to you.  The person you're recruiting might be the best up front personality you've ever met or the answer to all your sound system problems.
Make sure you evaluate your prospects.  See if these are the people you want impacting your student's lives.  Find out their abilities and skills and help them find a place where they can use their gifts to serve God and further your ministry.
4.  Invite Back:  Invite them back again, this time with the question in their mind, "Does God want to use me in this ministry?" Don't ask for a commitment right then- just get them to come visit again with the understanding that you want to talk to them afterwards and see what God laid on their heart to do.
That's it.  The Lord of the harvest has got big things planned for your ministry.  Trust in Him and be diligent with the ability and knowledge he's given you.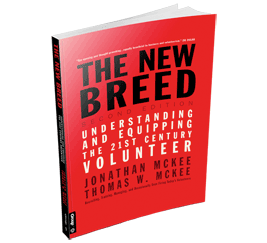 If you enjoyed this article from Jonathan McKee, learn even more about recruiting, managing and keeping volunteers in Jonathan's book,
THE NEW BREED: Recruiting, Training, Managing and Occasionally Even Firing Today's Volunteers
(
Click here for that book at a discounted price
)