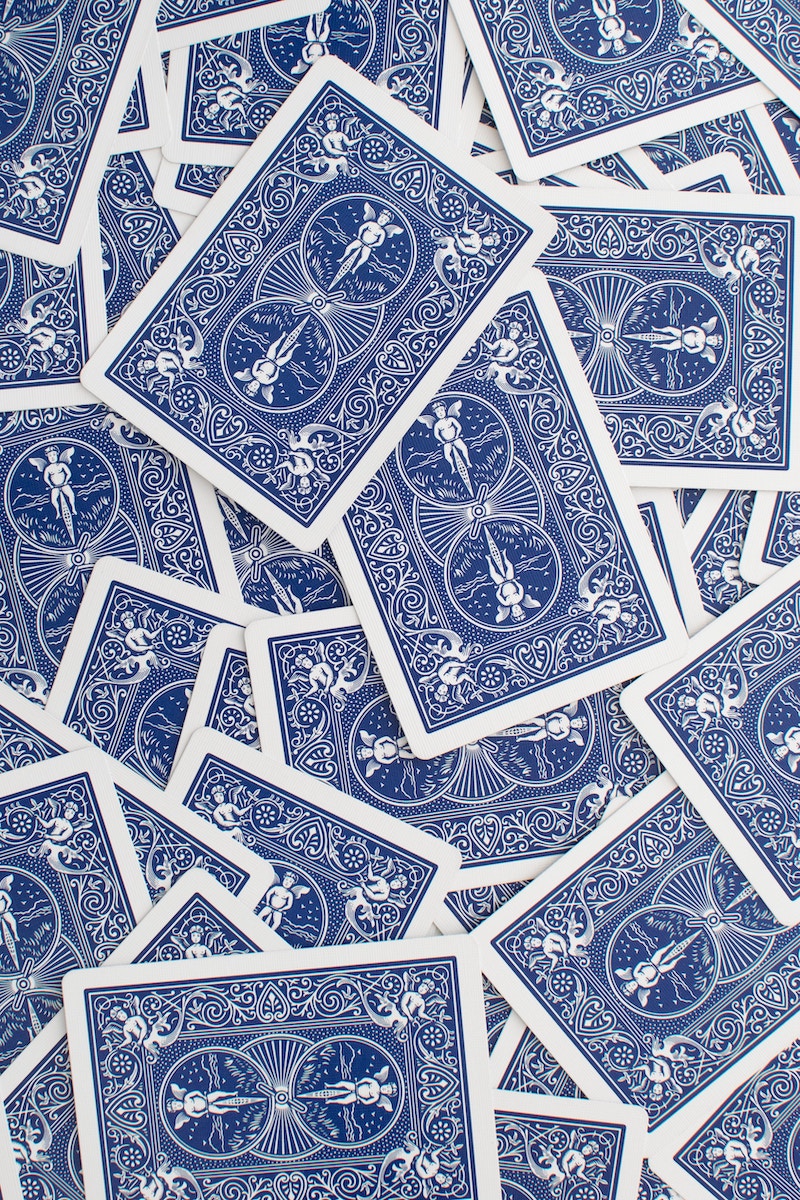 This is a modification of the familiar card game, "War".
Divide the students into two groups that are even. Hand each student a different playing card from the deck. Finally, have both teams form a single file line
facing the other team.
One member of each team will come to the middle and "face-off". At the signal, they will say and show their card to the other team. The highest card wins. The winner takes the person who lost, and their card, with them to the end of the winner's line. The loser is now a part of that team. These "face-off's" continue to happen until one team owns everyone.
What happens if the two people have the same card? WAR! Just like
the card game, you bring up 3 more people from each line. They all show their card, and the third person brought up for the WAR (4th total) matches his card against the third person from the other line (4th total). Highest card wins. All players in the WAR then go to the back of the winning line.
NOTE: Just like the card game, this game can tend to go a very short or
very long time; so be conscious of your time. You might want to play timed rounds (after a certain amount of time, the team with the most players wins). Also, this game could work for a large group…you just need a couple of decks of cards, though.