Jonathan McKee Speaking In Person
"Jonathan has incredible insight into the world of youth culture, he understands how to connect with young people... and has the uncanny ability to speak Biblical truth to a world so comfortable with lies."
REQUEST INFORMATION
Jonathan is available to speak at your event!
I want more information about Jonathan coming to my city.
More Info

Jonathan and I have spoke at several conferences together. He is an incredible communicator and has what it takes to get tough with this generation. He is funny, committed, challenging, and he speaks with an edge.
President, HomeWord.com
Jim Burns, Ph.D.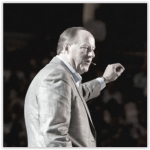 We have booked Jonathan to teach at almost every conference we've had. He always knocks the ball out of the park! At our last marriage conference Jonathan did his 'My Kids Aren't Messed Up…YET' parenting seminar and there was standing room only.
Author, Senior Pastor, Bayside Church, Granite Bay, CA
Ray Johnston
---
JONATHAN McKEE, author, youth culture expert… and 25-year-youth ministry veteran, has been providing helpful resources to parents, teachers and youth workers for two decades in your local book store and on TheSource4YM.com
---