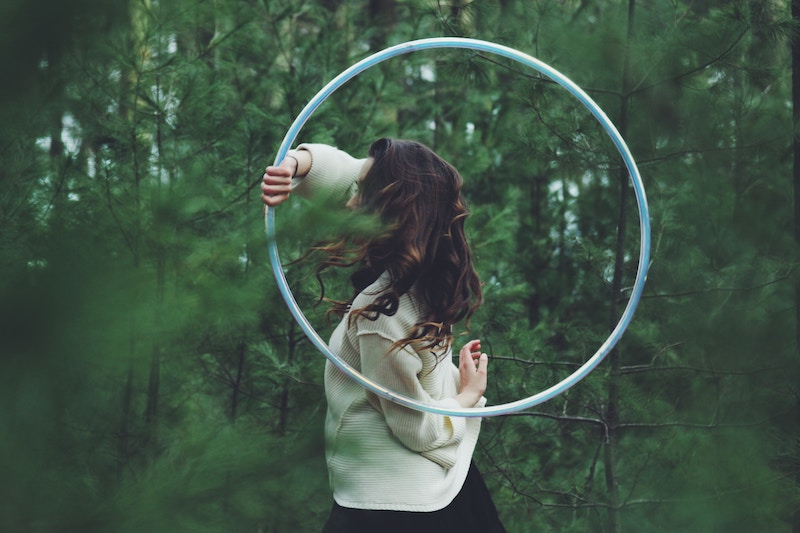 Everyone stands in a circle holding hands. One person has the large Hula Hoop looped over one arm. The goal is to get the Hula Hoop all the way around the circle without "breaking the circle". This means the Hula Hoop has to fit over the players' bodies.
If you have enough players break into 2 or more teams and see which team can get the Hula Hoop around the circle the fastest. This is tricky but fun!. Just make sure that each team has the same number of players.
NOTE: In today's age of ADD kids and short attention spans, it's always a little risky to play an "all play" game where one person is doing something while everyone else watches and waits. Students may grow impatient if they have to wait too long (for example, if the circle is too big). You probably do not want to have your circle more than about 8 people big. So, if you have to break your group up a little, do so! It will make this game a hit for your group! Further, it is always a good idea to end a game while it is still going great. That way, everyone has a great time, and they will be excited to play it again.