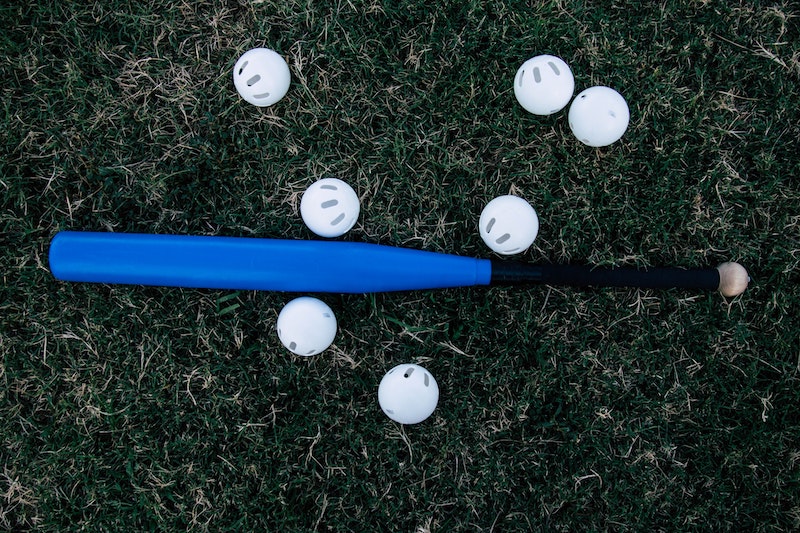 A fun, outdoor version of whiffle ball. Home plate can be anything, but first base (the only base) is a kid's wading pool filled with water. The player steps up to bat and after they get a hit, they run and jump in the pool.
The defense can throw the whiffle ball at the runner to get them out, but after they jump in the pool, they're safe. The next player bats and does the same thing, only the player that is already in the pool doesn't have to run, but once they leave the pool to try and make it back home, they cannot return to base (the pool).
This gets fun when there are several people in the pool at the same time! We use the fat whiffle ball bat and a ball that doesn't hurt when students get "pegged."
Added by Charlton Cupp
Also, see Rio Linda Wiffle Ball (Click Here).