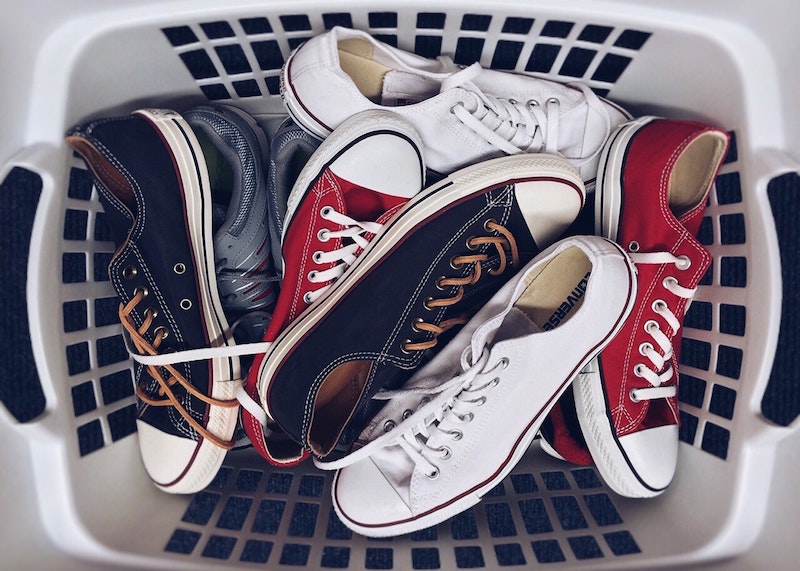 Anybody can play this game as long as they have a partner and both players are wearing shoes or sneakers with laces (no Velcro or slip-on footwear like sandals). Have your players pair up and go to the front of your stage/ meeting room (limit the number of teams based on the size of your space). At the start of this game everybody must have their shoes tied in a normal fashion, (2 loops, no double knots). Throughout the entire game, teammates will have to hold hands, (hopefully they like each other) one hand each.
When they hear 'go' –  players must use their free hand and work as a team to untie each of their shoes. Then they are have to remove the shoes and exchange them with their teammate so that they end up wearing their teammate's shoes. Once they have one another's shoes on, then they tie the laces on the 2 pairs of shoes; all the while using their one free hand and working as a team. If at any time during the game they stop holding hands – they are automatically disqualified.
Players are not allowed to slip the shoes on and off – they must untie and retie them. The first team to successfully make the switcheroo wins a nice prize, (We gave both players Gift Certificates to McDonald's). If you want, just for fun you can make them wear their partner's sneakers for the rest of the meeting.
Submitted by Dan M